County takes care of business – Bonner County Daily Bee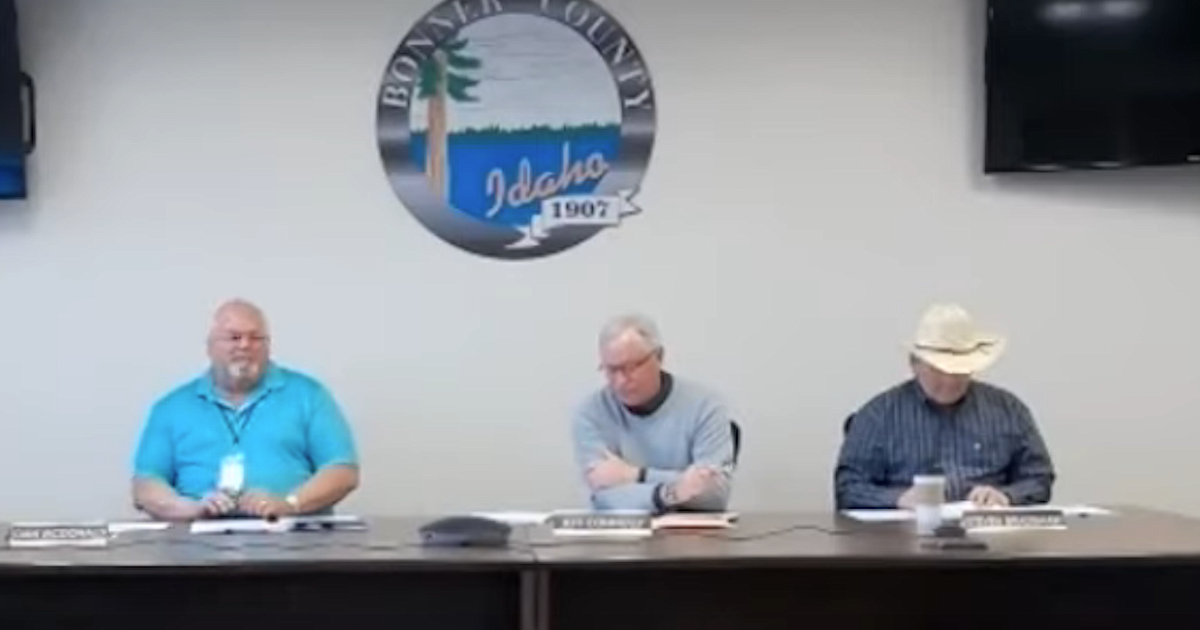 SANDPOINT — Bonner County commissioners approved almost 20 housekeeping items at Tuesday's weekly business meeting.
In addition, Commissioner Steve Bradshaw moved to add a risk management item for the sake of timeliness and the cancellation of the Sept. 27 business meeting.
First, the commissioners approved the consent agenda which included five minor land divisions and two invoices over $5,000. The first invoice was for Road and Bridge for almost $40,000 for engineering services and almost $11,000 for guardrail on Sunnyside Road and the second invoice came from the Recreation Department for almost $13,000 for "dirt work" and another near $13,000 for paving for Gold Hill overflow parking.
Next, Bonner County Clerk Mike Rosedale introduced motions to approve claims and demands batch 25 for the county for a total of almost $1.8 million and EMS batch 25 for nearly $65,000. Both items passed.
Bob Howard, director of the Solid Waste department, then introduced a motion to renew a contract with Waste Management for another year. The contract is to haul trash and recycling from all rural sites in Bonner County to the Colburn Transfer Station before the eventual disposal to the Columbia Ridge Landfill. The current contract would see an 8% CPI increase for all lines starting Oct. 1 this year. The extension will add an additional year, before expiring Sept. 30, 2024, and passed.
County Coroner Rob Beers presented a memorandum of understanding for the shared usage of a morgue trailer which was purchased by grant funds for Bonner, Kootenai, and Benewah counties. The trailer has arrived and will be housed in Kootenai County. The shared use agreement passed.
Next, the Planning Department presented two road waiver requests for family exceptions. The purpose of family exceptions is to allow deviations from county road standards with regards to family properties. Both motions passed.
The Planning Department's director Jacob Gabell also presented an item for an exception to the new compensated time off policy passed last week, in order to allow Planning Department personnel to carry over 80 hours of comp time from fiscal year 2022 to fiscal year 2023, due to the increased hours planning staff work each summer. Commission Chair Dan McDonald pointed out that a similar exception was made for Bonner County Fairground employees who also work more hours in the summer. The motion passed.
After, Pete Hughes of the Recreation Department brought a motion to accept a grant for repairs to the Lakeview Breakwater. Idaho Parks and Recreation has offered to contribute up to $123,500 with Bonner County contributing $6,500 in order to repair the damaged breakwater and fortify the structure for future storms. The grant was accepted.
Then, Pat Engel from the GIS Department presented a contract update with EagleView technology, which provides aerial imagery for surveys. The resolution had been either three inches or nine inches. The update will uniform the resolution at three inches and with no additional cost. The motion passed.
Next, Noxious Weeds Department manager Chase Youngdahl brought a motion to shift one of his department's vehicles to the county vehicle pool as a trickle-down effect of his department's recent acquisition of an old GIS vehicle. The resolution passed.
Human Resources' Alicia Clark then brought a request to recruit for three vacated positions: an assessor/residential appraiser, a clerk/payroll accountant, as well as a court clerk. The motion passed.
Ror Lakewold of the Bonner County Sheriff's Office brought four items. The first was the approval of a contract for medical services with Troy W. Geyman, M.D. for a total not to exceed $49,500 annually and begins Sept. 30.
The next two items were agreements to provide law enforcement and prosecutorial services for the cities of Dover and of Oldtown. Dover and Oldtown will pay Bonner County $100 a month with the contract lasting a year and beginning Oct. 1.
The fourth item was a transfer from one BCSO budget to another in order to pay for unanticipated inmate medical costs.
All four items passed.
Then, Road and Bridge staff engineer Matt Mulder brought a motion to accept funding from the Local Highway Technical Assistance Council to fix Grouse Creek Bridge. The state of Idaho will provide all funds for the project. The motion passed.
Lastly, Risk Management's Christian Jostlein brought an item to renew the county's liability insurance contract for an additional year totaling over $683,000, including a variety of liabilities such as inmate medical, auto, aviation, cyber, property, umbrella, and other coverage. The motion passed.
All items were passed unanimously.
Typically, the county commissioners would meet again next Tuesday Sept. 27, but Commissioners Jeff Connolly and Steven Bradshaw will be at the Idaho Association of Counties conference in Boise. Commission Chair Dan McDonald will be away on personal business.
The next scheduled meeting is Oct. 4 at 9 a.m. on the third floor of the County Administration Building, 1500 U.S. 2 in Sandpoint.